On December 5, 2013, the Board of Directors, management, staff and stockholders of the Rural Bank of Taal, Inc. celebrated its 50th founding anniversary with a simple but elegant dinner party held at the Taal Cultural Center (formerly the Escuela Pia), a heritage structure located within the historically preserved town plaza near the famous Basilica of St. Martin de Tours.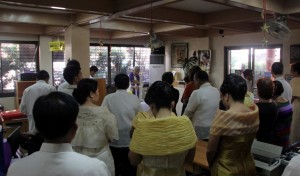 Among the invited guests were the Vice Mayor and Sangguniang Bayan of Taal, the Board of Directors of the Federation of Batangas Rural Bankers, as well key officers of its member banks; managers of the member banks, Rural Bankers Research and Development Foundation, Inc. Chairman Atty. Edward Leandro Z. Garcia, Jr. and his wife, and members of the de las Alas family represented by Mrs. Ching de las Alas-Montinola, Mrs. Menchu de las Alas-Concepcion and Mrs. Josie Padilla-Rufino, whose forbearers organized and managed the bank's operations from the beginning until their majority shareholdings were later taken over by the Alcasid family.
The original incorporators of the bank were Dona Natividad Lontoc-de las Alas, who also served as its first President/Chairman Atty. Herminio M. Alcasid, who was its first Vice President/Director; Mrs. Natividad P. Mayuga, who also served as its first Treasurer/Director; Mrs. Emiliana N. Tamayo, who was also its first Secretary/ Director and Miss Alejandra N. Marino, who was also Managing Director. Mrs. De las Alas was the wife of Don Antonio de las Alas, who was Secretary of Finance in the cabinet of President Manuel Quezon and their eldest daughter, Mrs. Lily de las Alas-Padilla later served as the bank's second President.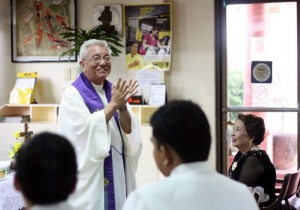 The celebration started with a mass celebrated by Taal parish priest Fr. Fred Madlangbayan followed by the actual party, which kicked off with a short AVP presentation and welcome remarks by the current President/Chairman Mrs. Herminia Lualhati-Alcasid, followed by a message filled with historical anecdotes by Mrs. Ching Montinola, representing the de las Alas family while cocktails and sushi appetizers were served.
Guests enjoyed the sumptuous buffet dinner prepared by the famous Juan Carlo caterer. A program was presented starting off with a festive medley of folk dances performed by the bank's staff headed by the newly hired General Manager Mr. Albert Diomampo after which all staff members were introduced and honored for their years of loyal service.
Immediately after, the current Board of Directors which include Mrs. Alcasid; Mrs. Josefina V. Alvarez, Treasurer/Vice President-Director; Mr. Antonio L. Alcasid, Corporate Secretary; Ms. Gigi L. Alcasid, Director; Mr. Chito Noche, Director; Ms. Leah L. Manaloto, Director; Mr. Danilo Marino, Director and Ms. Amelia M. Medina, Director were also introduced and also a special loyalty award was presented to Ms. Alvarez for her many years of dedicated service as Manager. The memorable evening festivities were finally capped off with a few scintillating song numbers rendered by popular singer-songwiter and tv/movie celebrity, Mr. Ogie Alcasid, the bank's most famous stockholder and youngest child of the Alcasid family in the brood of four children.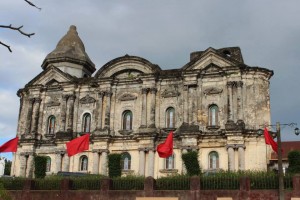 In an era where a number of younger rural banks have become multi-branch corporate organizations competing directly with commercial banks, which are voraciously encroaching into rural bank's traditional markets, the Rural Bank of Taal, Inc. has remained a single unit entity all these years establishing itself as a venerable institution in this quaint and picturesque heritage town. It remained the only stable, profitable and reliable financial institution serving the financial needs of the community populace, and protecting them from the claws of loan sharks and other credit predators as well helping to improve their quality of life. In an age where many economic experts are predicting the eventual demise of the rural bank as a viable and important component of countryside development, this institution is a concrete proof of the continued relevance of the rural bank in serving its market niche in delivering personalized, yet highly professionalized financial services to the simple country folk, still true to its original commitment.