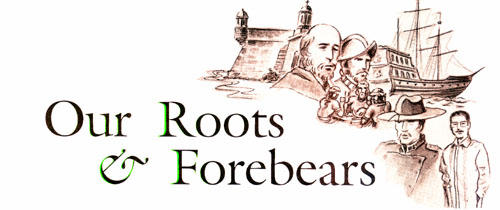 In 1955, the RBAP was founded as a non-incorporated association of rural financial institutions. Led by Alfredo Montelibano, Sr. of the Rural Bank of Bacolod City, representatives of the original eighteen-member rural banks formed a voluntary association following these guiding principles:
To promote the general welfare and safeguard the common interests of rural Bankers;
To work for the proper and effective implementation of the laws and regulations on rural banks;
To study and devise ways and means of making rural bank facilities more responsive to the needs of the people in rural areas;
To act as a medium in the dissemination and operation of rural banks; to initiate and develop a program of activities to stir up rural bank consciousness; and, in general;
To foster goodwill and mutual understanding among its members
On June 28, 1957, the association penned and submitted its Articles of Incorporation to the Securities and Exchange Commission. Two months after, the RBAP was issued with its certificate of incorporation with the following as incorporators:
| | |
| --- | --- |
| Jose S. Rodriguez | Pasig, Rizal |
| Jose E. Desiderio | Caloocan, Rizal |
| Florencio M. Garcia | Kalibo, Aklan |
| Conrado V. Lugod | Gingoog, Misamis Oriental |
| Eduardo A. Barretto | Canlubang, Laguna |
| Crisologo T. Zarate | Dagupan City, Pangasinan |
| Gregorio Concon | Tagbilaran, Bohol |
| Procopio C. Reyes | Pasay City |
| Patricio Y. Pineda | Concepcion, Tarlac |
| Jose R. Platon | Alaminos, Pangasinan |
| David F. Alegre | Cavite City, Cavite |
| Sergio F. Naguiat | Angeles, Pampanga |
| Eugenio M. Villanueva | Imus, Cavite |
| Jose R. Segismundo | Lipa, Batangas |
| Amado Gonzales | Balanga, Bataan |
The first eleven (11) incorporators listed above composed the first board of directors of RBAP. Through a resolution dated April 21, 1958, four (4) other incorporators were voted as directors, thus increasing the directorship to fifteen (15) members, which is presently followed. 
Presidents of RBAP who invariably distinguished themselves as champions of rural baking development succeeded the leadership of Mr. Montelibano.