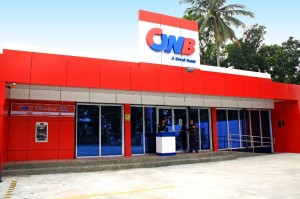 One Network Bank (ONB) continues to carry out its intensified branch network expansion program with the inauguration of new branches in Barotac Nuevo in Iloilo and in San Jose de Buenavista in Antique last September, bringing the bank's total branch count to 104.
ONB Barotac Nuevo and San Jose Antique, two of the 10 ONB branches located in Panay, are equipped with PeraAgad ATMs. All 162 of ONB PeraAgad ATMs, 26% of which are deployed offsite for the convenience of the unbanked and underbanked sector, are affiliated with BancNet.
Meanwhile, the bank closed the third quarter with total resources of P28 billion, a 20% ascent from the same period last year. Equity expanded to P 4.14 billion on the back of the bank's strategy of reinvesting profits, translating to a capital adequacy ratio of 17.56%.
Focusing on sustainable revenues by strengthening its core business and improving its fee-based services, the bank posted a net income after tax of P 446.29 million which, if annualized, makes a return on average private equity of 25% and a return on average assets of 2%.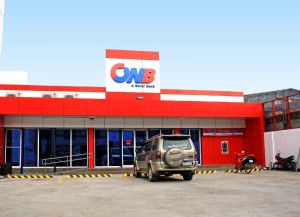 Deposits were up 6.5% to P17.8 billion which supported a 17% growth in loans to a level exceeding P 20 billion. Non-performing loans ratio stood at 3%, following tighter monitoring of loans.
For the remaining quarter of the year, ONB is bound to conclude the construction of its new branches in Tandag and Bislig in Surigao del Sur and in Brgy. Malakas in General Santos City. The latter will be the bank's third office in the city after establishment of a branch in Santiago in 2002 and another in Lagao in 2008.