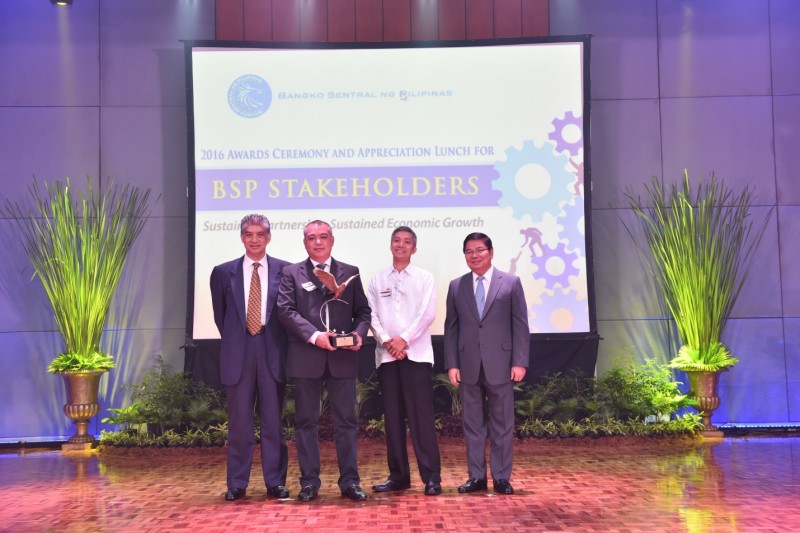 Insular Savers Bank (A Rural Bank) or ISB was chosen as this year's recipient of Pagtugon Award for Rural Banks by the Bangko Sentral ng Pilipinas (BSP) during the 2016 Awards Ceremony and Appreciation Lunch for BSP Stakeholders held on July 13, 2016.
Present during the awarding ceremony were Rodel P. Geneblazo, ISB President, and Frank Hilario D. Mendoza, ISB Chief Operating Officer. The Chairman of the Monetary Board and Governor of the BSP, Amando M. Tetangco, Jr., and Monetary Board Member and Chairman of the Board of Judges, Valentin A. Araneta, led the awarding of the trophy.
The Pagtugon Award, the first-ever award of this category to be given by BSP, grants the award to the bank that is most responsive in serving and protecting the interest of its clients and the public, in support of the advocacy programs of the BSP to uphold consumer protection. The award creates a greater sense of awareness and responsibility for banks in ensuring responsiveness and greater efficiency in serving and protecting the interest of their clients and general public as well as in adhering to the best practices in customer service.