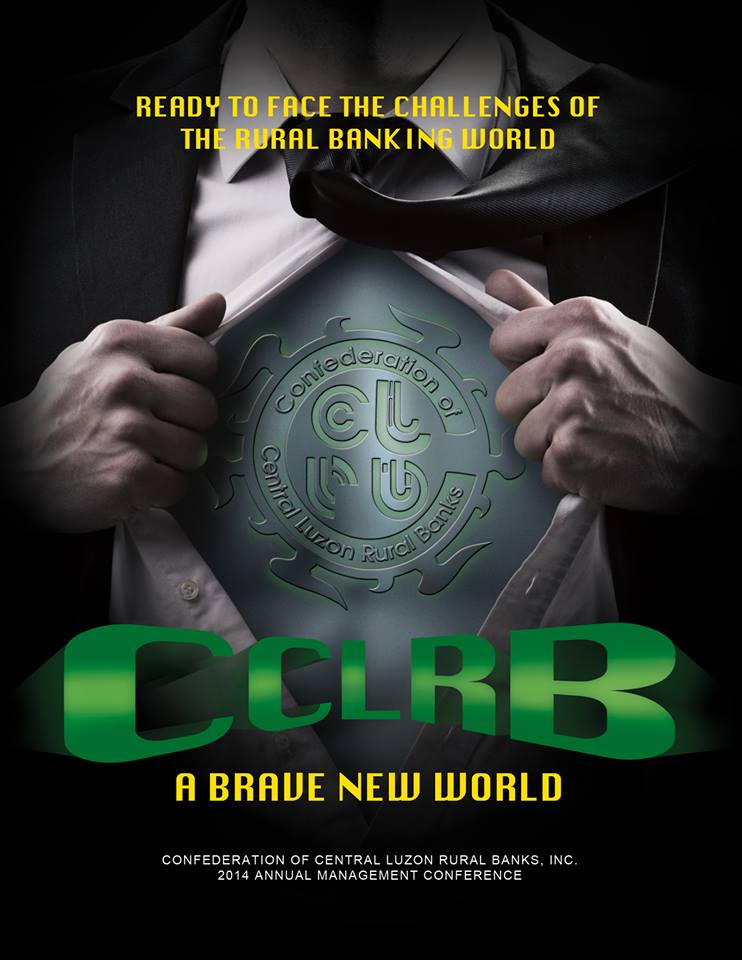 CCLRB: A Brave New World
In its effort to promote awareness among rural bankers on the country's changing financial landscape, the Confederation of Central Luzon Rural Banks (CCLRB) held the 2014 Annual Management Conference last February 27-28 at Forest Lodge in Camp John Hay, Baguio City.
The annual event focused on the theme, "A Brave New World: Facing Up to the New Competitive Realities of Rural Banking, Coming Up with Ways to be more Competitive as Small Banks."
Present during the first day of the event were CCLRB President Marie Aimee M. Samson-Maramba and the former Rural Bankers Association of the Philippines (RBAP) President Tomas S. Gomez IV, who discussed the challenges faced by the rural banking sector and possible opportunities for growth.
A roundtable discussion was also conducted to allow the attendees to share ideas on strategies that could help rural banks step up against challenges and competition.
The second and last day of the event was graced by Agricultural Guarantee Fund Pool (AGFP) Executive Director Dick Pajarillo and RBAP President Vittorio Z. Almario. Mr. Pajarillo recalled AGFP's successful partnerships with rural banks and how it significantly improved agricultural lending in the countryside.
Development Bank of the Philippines Executive Director Benel Lagua was also in attendance and has asked rural banks to consider the untapped potential of the small and medium enterprises market. Gracing the event were Directors Teodora San Pedro and Mary Jane Chiong from the Bangko Sentral ng Pilipinas.
To view pictures taken during the CCLRB Management Conference, please click on this link: https://www.facebook.com/pages/Confederation-of-Central-Luzon-Rural-Banks/367808763359600
To download copies of the presentations, please click on the following links:
1. Presentation/Speech of Ms. Mary Jane Chiong of BSP – Copy of Ms. Chiong's Speech_CCLRBI_22814 Baguio City
2. Presentation/Speech of Mr. Gus Poston of Bridge Advisory – Gus Poston_Bridge
3. Presentation/Speech of Mr. Benel Lagua of DBP – Mr. Benel Lagua_DBP
4. Presentation/Speech of Ms. Teodora San Pedro of BSP – Ms. Teodora San Pedro_BSP