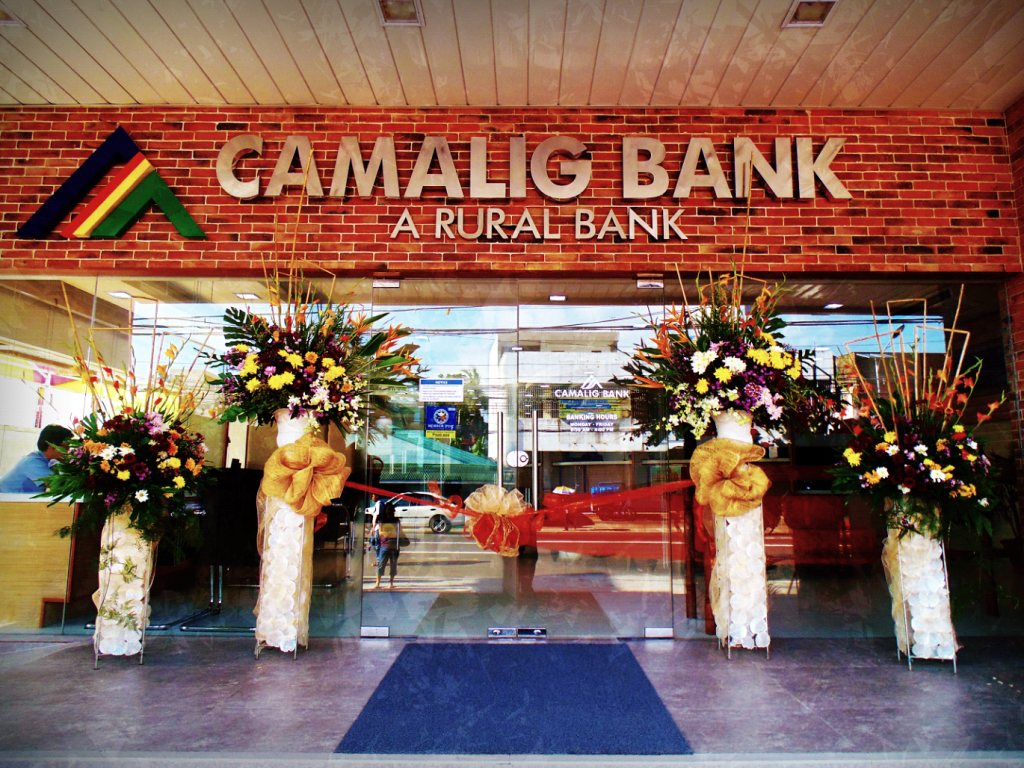 29th September 2014 marked a milestone as Camalig Bank opened its new Corporate and Head Office Building along with the celebration of its 45th year anniversary.
Ribbon cutting of the Head Office was led by Legazpi City Mayor Noel E. Rosal and Camalig Bank President/CEO Jose Misael B. Moraleda and the Corporate Office by Most Rev. Jose C. Sorra and CB Chair Corazon B. Moraleda. A simple blessing was officiated by Bishop Sorra, Rev. Fr. Diogenes B. Barja, and Rev. Fr. Jovic Lobrigo. The event unfolded before the fellow bankers, clients, friends, partners, suppliers and Camalig Bankers who, in their own simple ways, have helped the Bank become what it is now.
Right after the simultaneous blessing of the three floors, a concelebrated mass was held at the building's Sutileza Hall. A short yet meaningful program followed. Warm messages were delivered by the Chairman of the Board, Ms. Corazon B. Moraleda, Legazpi City Mayor Rosal, and the Bank's President/CEO JMBM, who at the same time is the President of the Rural Bankers Association of the Philippines.
A mini exhibit located at the center of the third floor with the theme "Commemorating our RURAL BANKING mandate to serve the BICOLANO and the FILIPINO people," served as a time machine taking the visitors to a journey: from the inauguration of the very first Camalig Bank office in 1969, to the expansion of the bank's reach as it opened more branches across the Bicol Region, up to the present time.
Towering at Rizal Street, Legazpi City, the new Corporate and Head Office Building is not just a mere structure but more of a symbol of the fiduciary relationship shared between Camalig Bank and its clients all throughout the years. True to its Vision, the Bank maintains a leading role in the local banking industry while constantly gearing itself to the challenges of providing services beyond the confines of Albay Province.